Polka World Today           polkawt.com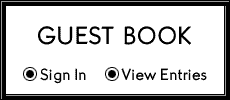 Polka World Today Gallery

Jersey Polka Richie comes to town....


Please contact us with your specific requests, and we will play a tune for that special someone.

Or for more information, call us at:

  320-632-2306

Or send inquiries to:

   AM960 KLTF Radio

   16405 Haven Rd

   Little Falls, MN 56345

Benet Welinski being Benet.

The KID POLKA band at the 2012 Bowlus Fun Day.

The Famous Langner Sisters with Gene Retka and The Cousins at the Pine County fair 1979.

Gene Retka and The Cousins 1981

Bill Czerniak & Polka Soul 1981

Gene Retka and the Cousins 1979

Eddie Blazonczyk Sr on Drums...Honkey Style.

The Original Jolly Cousins from 1975

Hank and The Polka Family at the Maplewood Moose Saturday Night June 29th with Gene and Mike.

The late Bill Czerniak and his wife Mary Lou

Lenny Gomulka and The Chicago Push