Polka World Today           polkawt.com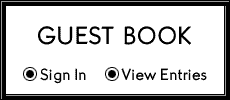 Links to some of our Favorite Polka Websites.......      

​The Polka Jammer feature Polka Music 24 hours a day via streaming

using the LoudCity link. You can listen on you computer, tablet or smart phone by clicking here. We highly recommend this site.

Jimmy K Polkas is the site to go to if you would like to have recordings you here on Polka World Today. Jimmy will fill you order and ship it fast!

 Twin Cities Polish Festival August 10-11, 2013! .

Pulaski, Wisconsin presents some of the biggest names in Polka. Two stages in the park and one stage at Zielinski's Ballroom!

Craig Ebel's polka site where you will find lots of fun polka trivia and information regarding his polka show and other great links like to his band "Dyversaco"

Minnesota Polka fans created this association to keep the Polish Polka Music coming to the Minnesota area now has grown to over 800 members! Check their site for Polish Polka happenings and events.

Cy's Music is a site where you can purchase Minnesota grown Polka Music recordings from the past and current selections. 

This is a great Polka Show found on RFD-TV on the satellite and cable channels. On DirecTv find Mollie on channel 345. On Dish Network find her on channel 231. Bands are recorded and featured from all across the nation.